Yes. We recommend doing this to discover the most relevant candidates easily. You can easily centralize all your candidates from many sources such as career websites, emails, job portals like LinkedIn or external agencies.
Background
Every job you add in CutShort has:
A unique email address: Any resumes sent to this email address will be parsed and added as an applicant.
A unique application URL: This page is a highly optimized page where the candidate has to only drop their resume without signing up. They are asked to fill the missing information separately.
A way to upload resumes in the UI: This section allows you to upload a bunch of resumes manually. .
To see the above options, just go to the Job Pipeline view of any job and click on the below button.

Clicking on the above will give you this information: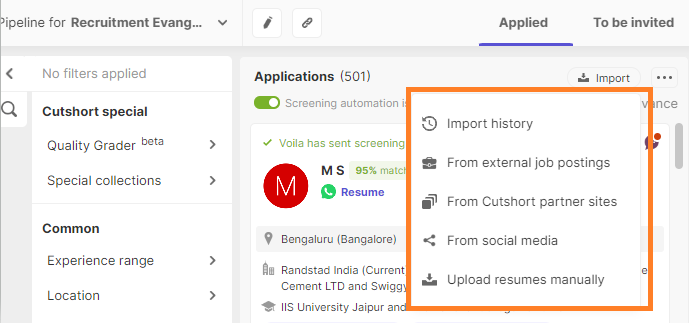 How to use this info to get applications from different sources
Here are some ways you can get external candidates to any of your jobs on CutShort:
1. From external job postings
While posting a job on LinkedIn, you will see this option: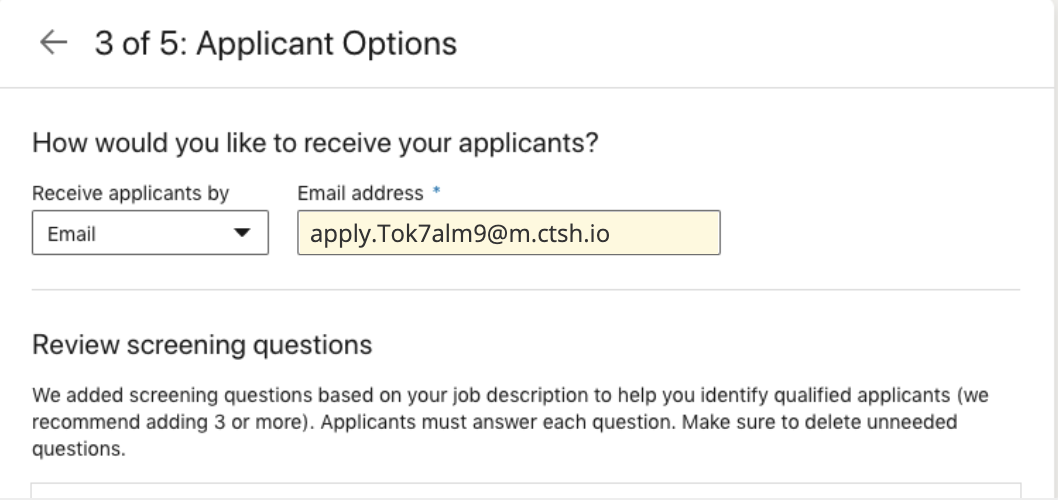 To take benefit of "EasyApply" feature of LinkedIn, in which a candidate doesn't have to go to any external website, you can choose the "Email" option and specify the email address you copied from the CutShort interface. You can find
While posting a job, you will see an option to provide the email address where to receive the applications. This is how it looks on Indeed:

Specify the email address you copied from the CutShort interface.
Just share the same email address with any agencies or external recruiters. While sending emails, ask them to use a hashtag that can be used to track their applicants. Like this: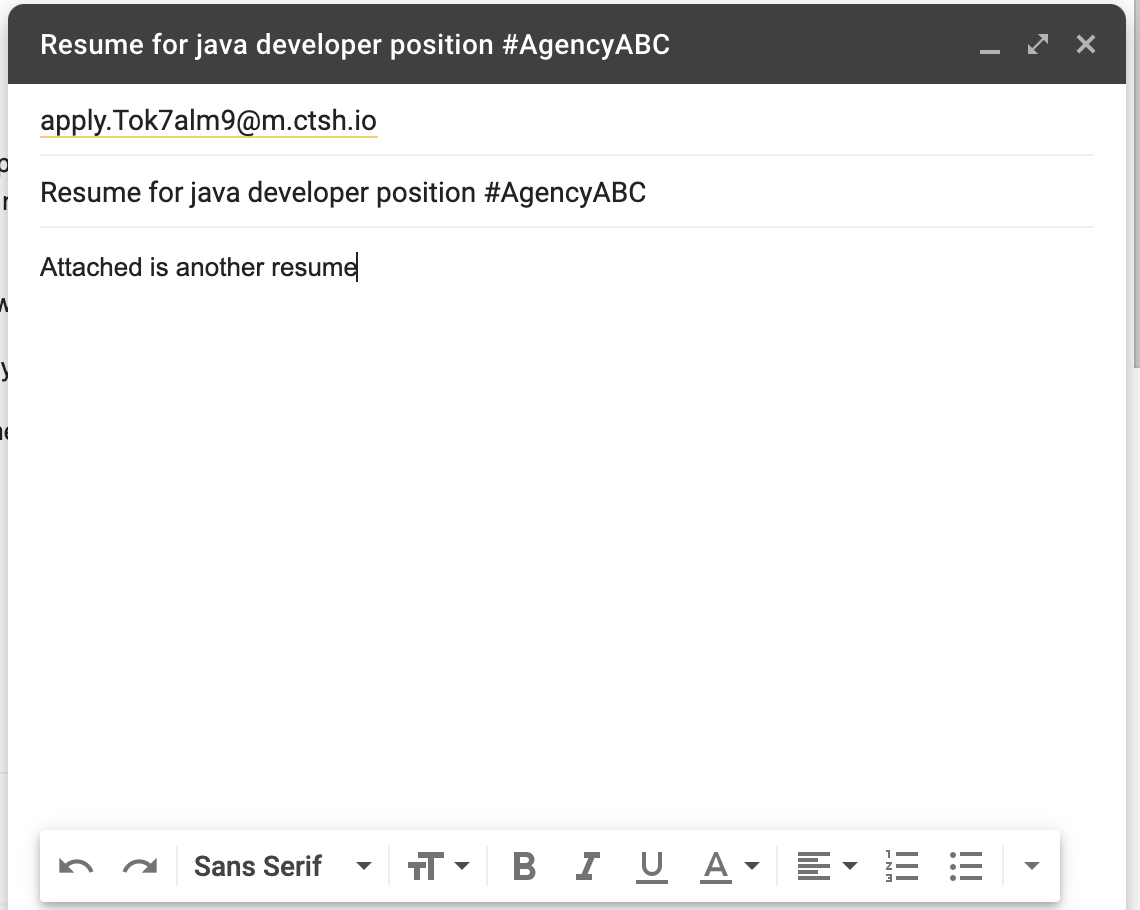 2. From Social Media
You can copy your unique job application URL using this option and share it in your social media.

3. Upload resumes manually
You can use the above option in the UI to manually upload a bunch of resumes from your computer.
Tracking the imported tasks and the candidates
After the imports are completed, you will receive an email summary and also information in the Job Pipeline section.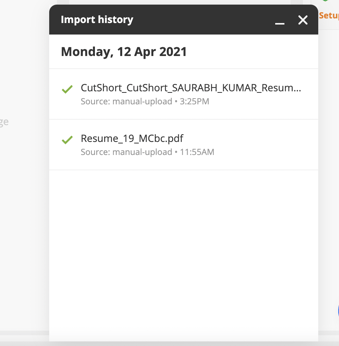 You can see the source of your application on the talent card: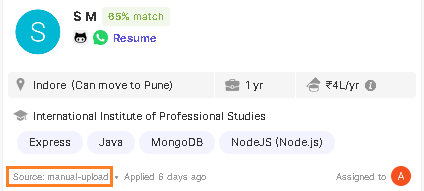 To see all the imported candidates in your Job Pipeline, you can use the filters on the left:

Analyzing your sources for quality and relevance
Once you have centralized all your applicants, you can easily compare them in the Analytics section.